food, ACCOMMODATION and hangouts
The Northeast's small town cycling capital is home to some of the best restaurants and experiences in New Jersey, Morristown offers a beautiful and relaxing weekend destination just 40 minutes from New York City. The town's rich history as a weekend destination goes back to the American revolution.
Morristown, George Washington's winter headquarters, was the place George Washington united with the Marquis de Lafayette to guide the American Revolution and it remains a significant New Jersey culture and hospitality center to this date.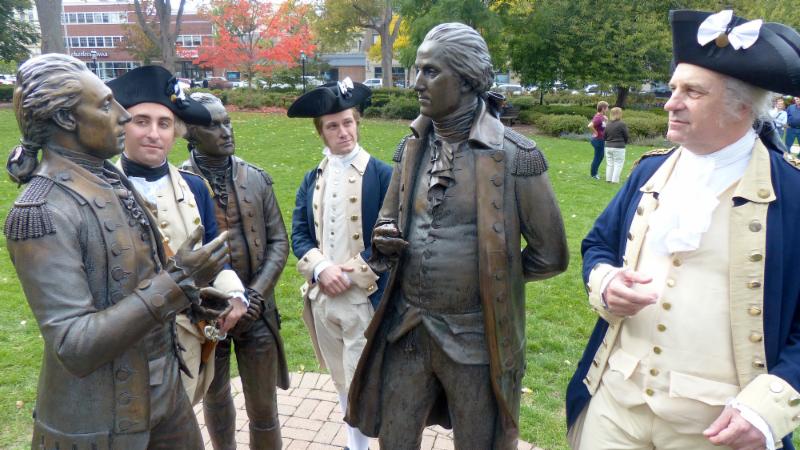 Gran Fondo New Jersey participants enjoy special benefits from participating hotels so you can make it a weekend!
five star new jersey style rest Stops
Cheesecakes, affogatos, wood fire brick oven pizzas, canolis, pignolis, cake pops, espressos, 8 flavors of electrolyte drinks - Every stop is a destination.
Cycling performance depends on great nutrition. A cyclist riding the Estremo or Gran routes can burn over 4,000 calories over the course of just a few hours. To maintain top performance and mood, the body must be fueled regularly with high quality foods. For cyclists, carbohydrates are the fuel of choice when on the bike. That's because the active athlete's body demands fast burning carbohydrates to maintain the body's physical and emotional needs.
Along the route you'll find endless fueling options, hand made from fresh local ingredients by New Jersey's top chefs and pastry chefs. We'll keep you fueled up with a large variety irresistible treats along the routes. Enjoy the treat hunt!
You can never be sure what to expect at our rest stops, but you can be sure it will be delicious!
Meet Our Local Chefs and Pastry Chefs
Building the country's most vibrant cycling community begins by recruiting the support of the society in which we are living. During the years we cultivated strong relationships with local business in and around Morristown. All of the hand made treats are made of locally sourced fresh ingredients. The treats are made by New Jersey's top chefs and pastry chefs.
Our rest stops culinary partners include The Artist Baker, Cocoluxe, Bex Eatery and Swiss Chalet.